Manasmandiram Tirth
About us
Swapna Drusta Jainachary Bhuvanbhausurishwarji Maharaj Saheb gave the vision of Palitana Tirth near mumbai and it was visionary Yuva Hriday Samrat Jainacharya Hemratnasurishwarji Maharaj Saheb to discover the remote location for Manasmandir Tirth on the lines of Palitana.
Acharya Hemratnasurishwarji Maharaj Saheb took up this hurculian task amidst many hindrances and ensured that this tirth is built according to the vision of Acharya Bhuvanbhanusurishwarji Maharaj Saheb.
Manasmandir Tirth is a place of worship as envisaged and was implemented to the minutest detail by Shrimad Vijay Hemratnasurishwarji Maharaj Saheb.

Mukhya Adeshwar Bhagwan
Pratimaji of Adeshwar Bhagwan and it's coming into existance is also a history which every visitor at tirth must know about.
Jinalay Dome Structure
It's an architectural marvel, one must visit the Tirth once to experience it.
Bhavya Rang Mandap

Dhyan Mandir


Taleti Jinalaya

500 year old mulnayak Adeshwar Bhagwan on top of Taleti Jinalaya are major attractions. Shri Samavsaran Mandir
Shantinath Jinalaya with Mulnayak shri Shantinath Bhangwan
Nirvani Devi and Garuda Yaksha darshan are perfect for bringing peace and tranquality in your life.
Kshetrapal Deri
Jagrut Kshetrapal Dev, it's here one can take darshan of Jagrut Kshetrapal Dev on select ocassions on the Vat Vruksha where devotees offers a coconut in a red cloth and make their wishes which have come true for one and all who have true faith in Kshetrapal Dev.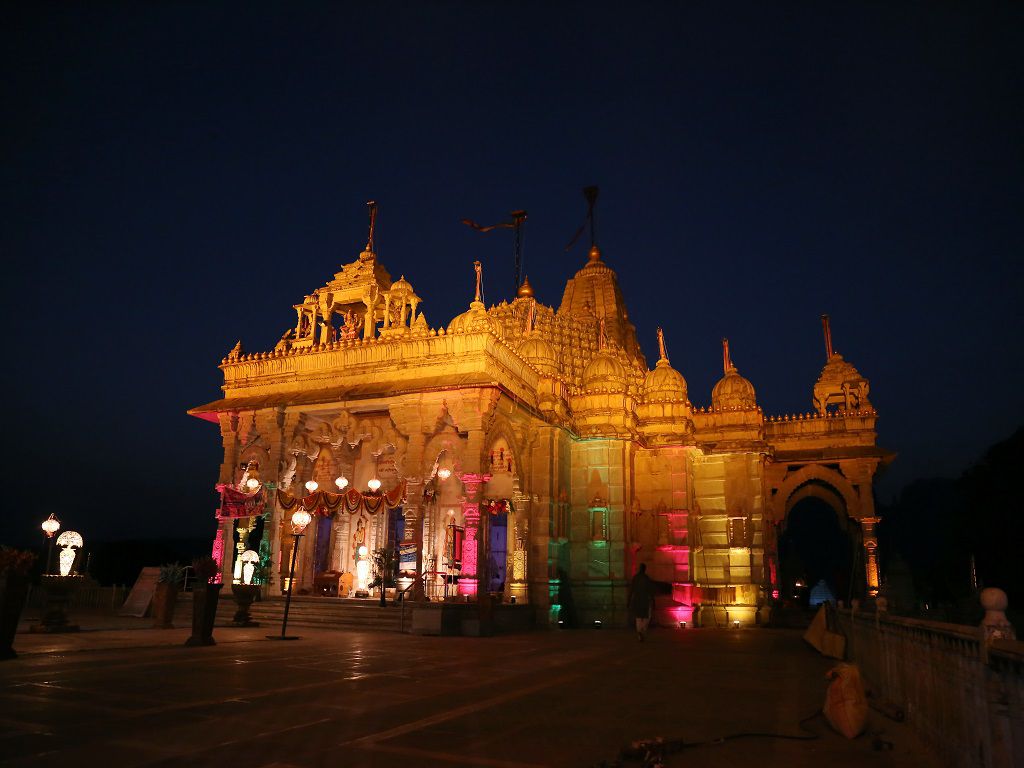 Let us know what you think